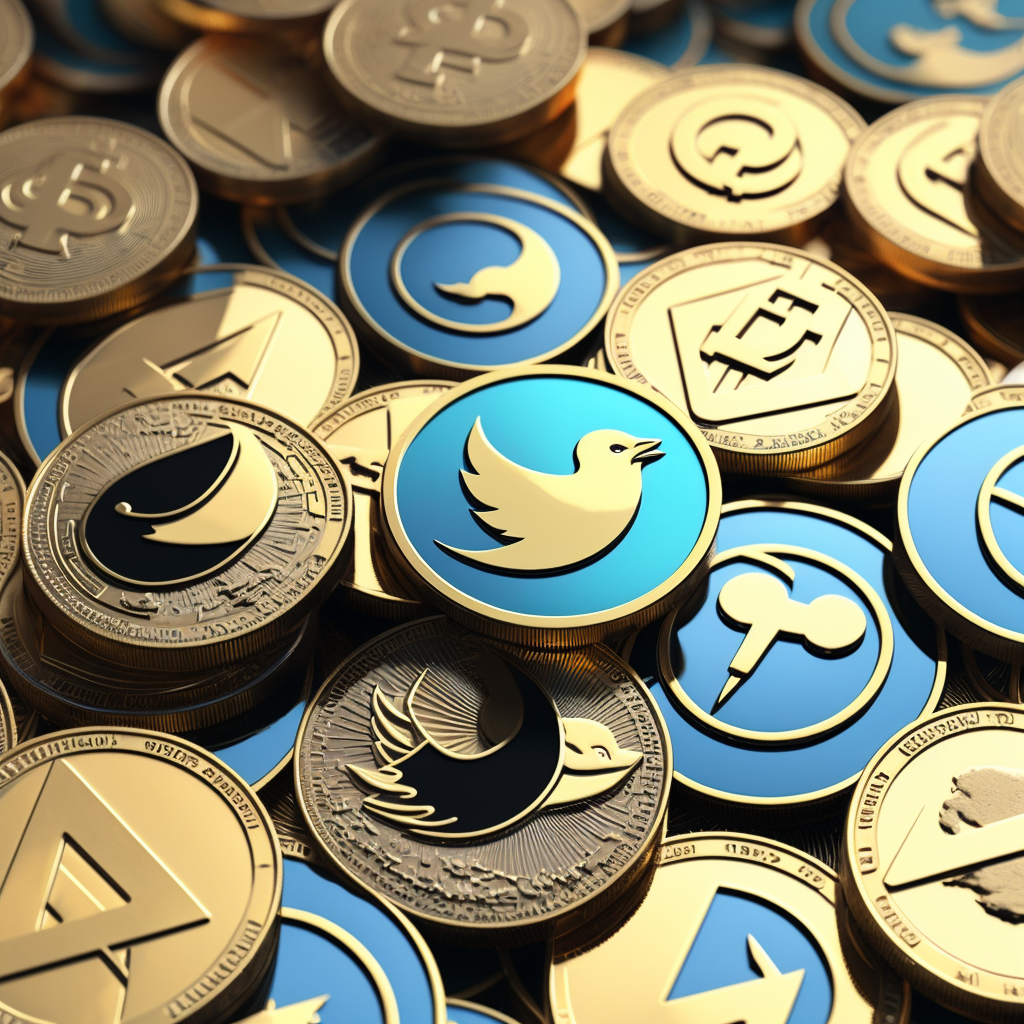 Introduction:
The world of cryptocurrency is constantly evolving, and staying up-to-date with the latest trends, news, and technologies can be a challenge. One of the best ways to stay informed and connected in this fast-paced industry is by joining a crypto community. To help you find the right community for your needs, we've compiled a list of the top 10 crypto communities to join in 2023, each offering unique benefits and resources to support your journey in the world of digital assets.
BitcoinTalk.org
Founded in 2009 by Satoshi Nakamoto, the pseudonymous creator of Bitcoin, BitcoinTalk.org is one of the oldest and most respected crypto communities on the internet. With a focus on Bitcoin and its underlying technology, the forum boasts a diverse range of discussions covering topics such as mining, trading, and development.
What sets BitcoinTalk apart is its longevity and the wealth of historical information available. As a member, you'll have access to an extensive archive of discussions and resources, as well as the opportunity to interact with experienced crypto enthusiasts who have been part of the community for years.
CryptoCurrency Subreddit
The CryptoCurrency subreddit (r/CryptoCurrency) is a popular and active community on the Reddit platform. With over 3 million subscribers, it offers a wide range of discussions and resources related to the entire crypto ecosystem, from blockchain technology and altcoins to trading strategies and market analysis.
The strength of this community lies in its user-driven content and the ability to tap into the collective knowledge of its diverse membership. Additionally, the upvote and downvote system on Reddit helps to surface the most relevant and insightful content, making it easier for newcomers to find valuable information quickly.
CoinGecko DeFi & NFT Communities
CoinGecko, a leading cryptocurrency data aggregator, hosts two niche communities focusing on decentralized finance (DeFi) and non-fungible tokens (NFTs). These specialized communities provide a dedicated space for discussions, news, and analysis related to the rapidly growing DeFi and NFT sectors.
Joining these communities is an excellent choice if you have a specific interest in either DeFi or NFTs, as you'll gain access to in-depth information and insights, as well as the opportunity to connect with like-minded enthusiasts and experts in these burgeoning fields.
Crypto Twitter
While not a traditional community in the strictest sense, Crypto Twitter is an informal network of influential figures, projects, and enthusiasts who actively engage in discussions about cryptocurrency and blockchain technology. Following the right individuals and hashtags can provide real-time updates, opinions, and analysis from leading experts and thought leaders in the industry.
Crypto Twitter offers a wealth of information and insights from various industry experts, influencers, and thought leaders. Here are a few popular and reputable accounts you can follow to stay informed about current news and developments in the cryptocurrency space:
These are just a few examples of the many Crypto Twitter accounts you can follow to stay informed and gain valuable insights into the world of cryptocurrency. Be sure to explore and curate your following list based on your interests and goals in the crypto space.
Crypto Twitter stands out for its immediacy and the unique insights offered by its most influential users. To make the most of this resource, curate your following list carefully, and engage with others to expand your network and knowledge.
Telegram Groups
Many cryptocurrency projects and influencers host dedicated Telegram groups, where you can access real-time news, updates, and discussions about specific coins, tokens, or topics. Telegram groups can range from general communities focused on the entire crypto market to highly specialized groups dedicated to individual projects or niches.
The advantage of joining Telegram groups is the ability to connect directly with project teams, experts, and other enthusiasts in a more intimate and focused setting. Be sure to research each group's reputation and rules before joining to ensure a positive and valuable experience.
There are many Telegram communities dedicated to various aspects of cryptocurrency, catering to a wide range of interests and preferences. Here are five popular crypto Telegram communities you can consider joining to stay updated and engaged with the latest news, discussions, and resources:
These five Telegram communities offer diverse perspectives and insights on various aspects of the cryptocurrency world. However, there are many more channels and groups available on Telegram, focusing on specific projects, niches, or aspects of the industry. Feel free to explore and join the communities that best align with your interests and goals in the crypto space.
Cryptocurrency Discord Servers
Similar to Telegram groups, Discord Servers provide a platform for real-time communication and collaboration among cryptocurrency enthusiasts. Discord offers a more structured environment with various channels for specific topics, making it easier to find and engage in relevant discussions.
Discord channels are particularly popular among gaming and NFT communities, making them an excellent choice for those interested in these niches. By joining Discord channels related to your interests, you can connect with like-minded individuals, access exclusive content, and stay up-to-date with the latest news and developments in your chosen area of focus.
Here are five cryptocurrency Discord channels to join to stay up-to-date and learn more about the industry:
Palisade Crypto (https://discord.com/invite/palisade) – Palisade Crypto's Discord is set apart from so many others by its active voice channels. They are a group of crypto enthusiasts helping others learn and venture through web3. Look for channels within their server dedicated to news, technicals, or select blockchains, and engage with fellow members to gain valuable insights and perspectives.
Crypto Rand Group (https://discord.com/invite/EH5zAee) – Crypto Rand is a renowned crypto trader and analyst who shares market insights, technical analysis, and trading strategies with his community. The Crypto Rand Group Discord channel offers an opportunity to learn from experienced traders, discuss market trends, and stay informed about investment opportunities.
CryptoDevs (https://discord.com/invite/EDA6M3Y) – CryptoDevs is a Discord community focused on the technical aspects of cryptocurrency and blockchain development. By joining this channel, you can learn from experienced developers, participate in discussions related to various projects and technologies, and contribute to open-source initiatives in the crypto space.
The Coin Farm (https://discord.com/invite/coinfarm) – The Coin Farm is a popular Discord channel that caters to a broad range of cryptocurrency enthusiasts. It offers channels dedicated to general crypto discussions, trading, mining, and more. This community is a great choice for beginners and experienced users alike, providing a platform to exchange ideas, learn from others, and stay up-to-date on the latest news and trends.
NFT Communities (Various) – As non-fungible tokens (NFTs) continue to gain popularity, numerous Discord channels have emerged focusing on this niche. Some popular NFT communities include the following:
OpenSea (https://discord.com/invite/opensea): OpenSea is a leading NFT marketplace, and their Discord channel offers a platform to discuss NFT trends, discover new projects, and learn about the latest news and updates.
Rarible (https://discord.com/invite/rarible): Rarible is another popular NFT marketplace, with its Discord channel providing a space for users to discuss NFTs, share creations, and engage with the platform's community.
These five Discord channels represent just a small sample of the many communities available. It's essential to explore different channels and find the ones that align with your interests, goals, and learning needs in the crypto space.
TradingView Crypto Community
TradingView is a popular charting and trading platform used by traders and investors worldwide. The platform's crypto community is an invaluable resource for those looking to improve their trading skills and gain insights into market trends and price movements.
What sets the TradingView Crypto Community apart is its focus on technical analysis, with experienced traders regularly sharing their chart setups, trading ideas, and strategies. By participating in this community, you can learn from experts and refine your trading approach, ultimately enhancing your success in the crypto market.
Crypto Meetups and Local Groups
While online communities offer numerous benefits, there's still value in connecting with others face-to-face. Crypto meetups and local groups provide an opportunity to network with fellow enthusiasts, attend presentations, and participate in workshops in your local area.
The advantage of joining a local crypto community is the personal connections and support you can build, which can lead to new business opportunities, collaborations, and friendships. To find a local group, search platforms like Meetup.com or Facebook for events and organizations in your area.
GitHub Crypto Communities
GitHub is a platform for developers to collaborate on open-source projects, including those related to cryptocurrency and blockchain technology. By joining GitHub communities focused on crypto, you can gain access to cutting-edge research, development updates, and discussions on the technical aspects of various projects.
This community is particularly suited for developers or those with a strong interest in the technology underpinning cryptocurrencies. By participating in GitHub crypto communities, you can contribute to open-source projects, learn from experienced developers, and stay at the forefront of technological innovation.
Crypto University and Online Courses
Several universities and educational platforms offer dedicated courses and programs on cryptocurrency and blockchain technology. By enrolling in these courses, you can access structured learning materials, expert instructors, and a community of fellow students who share your passion for crypto.
Crypto University and online courses stand out for their focus on formal education and professional development. These communities are ideal for those looking to deepen their understanding of cryptocurrency, acquire new skills, or pursue a career in the industry.
Conclusion:
With the ever-growing popularity of cryptocurrency and blockchain technology, the importance of finding a supportive and knowledgeable community cannot be overstated. By joining one or more of the top 10 crypto communities listed above, you can access a wealth of resources, insights, and connections that will help you stay informed, grow your skills, and succeed in the dynamic world of digital assets.
Whether you're a seasoned trader, a developer, or a newcomer to the world of cryptocurrency, there's a community out there that aligns with your interests and needs. Don't hesitate to explore different communities and find the one that best supports your goals and aspirations in the exciting realm of crypto.